Mission Statement: The primary mission of Greenwood County Emergency Management is to reduce the vulnerability of citizens to the impact of natural and man-made disasters. To achieve this goal comprehensive all hazards emergency planning with partner agencies is conducted. Through these plans we will create resilient communities with the tools to adapt and overcome disasters.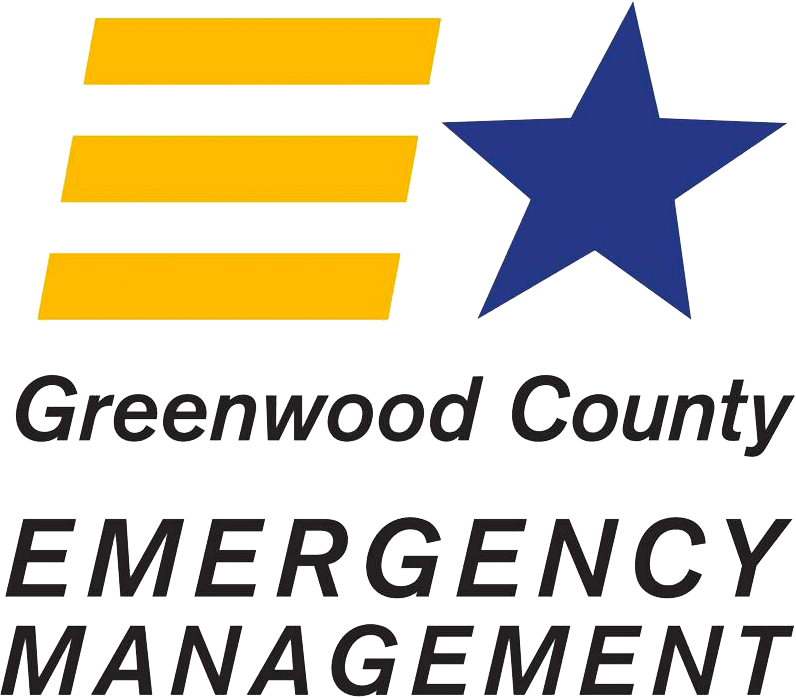 Useful Links
Prescribed Burning Tools
Local Emergency Planning Committee
Useful Links
Prescribed Burning Tools
Local Emergency Planning Committee
Please take a moment to fill in the appropriate information on the
Greenwood County Alerts portal
powered by Genasys to be notified by your local emergency response team in the event of emergency situations or critical community alerts. Examples include: evacuation notices, shelter in place alerts, boil water notices, and missing child reports. Once registered you will receive targeted National Weather Service severe weather warnings based on your selected location.
Registration Steps Walkthrough
*For frequently asked questions regarding Greenwood County Alerts please click here.
To ensure proper siren function when it is required Greenwood County Emergency Management, with the coordination of Greenwood County Sheriff's Department 911 Communications, regularly tests storm sirens county-wide. The schedule is as follows:
March 1st – October 31st
Monday at 6:00pm
Weather permitting. Sirens will not be tested if overcast or severe weather conditions are forecasted
Sirens that are tested include:

City of Madison
City of Hamilton
City of Eureka
Eureka City Lake
Community of Reece
City of Severy
City of Fall River
During severe weather it is Greenwood County policy to NOT sound an all clear tone. If the siren is activated multiple times new warnings have been issued.
Greenwood County Siren Activation Policy
Annual storm spotter training is conducted at Eureka JR/SR High School. The training is provided by National Weather Service Wichita Forecast Office. The training is free and welcome to all who wish to attend.

All training sessions for 2023 have now concluded. We will post the upcoming training dates and locations here once they become available.
Greenwood County Burn Policy
The management of land with prescribed burning is one key in the continued sustainability of the Flint Hills ecosystem. Greenwood County has adopted the following regulations regarding controlled burning,
Greenwood County Burning Regulations
.
EPCRA- Accessibilty of SARA Title III Hazardous Substance Information
Section 324 of the Emergency Planning and Community Right to Know Act, also known as SARA Title III (Superfund Amendments and Reauthorization Act of 1986, PL99-499) requires public notice at least once annually informing the public of the means to access information about extremely hazardous substances that are manufactured, stored, and used within their community. Follow-up emergency notices may subsequently be issued.
Accordingly, information concerning LEPC meetings, SARA Title III hazardous materials planning which is included in the Greenwood County Emergency Operations Response Plan, materials safety data sheets (MSDS/SDS), hazardous chemical inventory forms, listing extremely hazardous substances manufactured, stored, or used within Greenwood County can be obtained during normal business hours by contacting Greenwood County Emergency Management at 620-583-5045
.